Pedro Rodriguez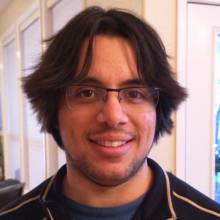 PhD Candidate
E-mail:
pedro

[at]

cs.umd.edu
Website:
Twitter:
Interest Areas:
Biography:
Pedro Rodriguez is a 3rd year PhD candidate in Computer Science at the University of Maryland at College Park advised by Jordan Boyd-Graber. His PhD research is centered on developing algorithms using machine learning and deep learning for natural language processing. His interests include developing question answering systems that automatically answer factoid questions posed by humans in a natural language, finding ways to better understand and interpret machine learning models, and in some cases using those methods to expose the shallow learning that many machine learning models exhibit.
Pedro earned his Bachelor's Degree in Computer Science from the University of California at Berkeley in December 2014. In addition to his PhD research experience, he has worked as a data scientist or research scientist at Riot Games, Zillow Group/Trulia, Oracle, UC Berkeley's AMPLab, UC Berkeley's Astronomy Department, and Boise State University's Cryosphere Group. Pedro was the team captain and a founding member of the Colorado Data Science Team. Combined, Pedro has over 4 years of experience in data science and research science. In his free time he is a volunteer ski patrol, certified avalanche safety instructor, and an avid skier. As an avalanche safety instructor he taught hundreds of students across Idaho, Oregon, California, Colorado, Argentina, and Chile skills to safely enjoy backcountry skiing and riding.
During summer 2018 Pedro will be a research intern at Microsoft Research in the Information and Data Science Group.