The Brendan Iribe Center for Computer Science and Engineering is located at the University of Maryland–College Park, and less than one mile from the College Park Metro station (Metro's Green Line). See here.
Parking Accommodations
Free parking is available in Regents Drive Garage (Lot B) or across the street in Lot H, as long as the space does not have to be paid for via meter or pay station. Parking may be tough so please allow extra time for finding a space and walking to the event. Please feel free to use the campus parking map if you need to.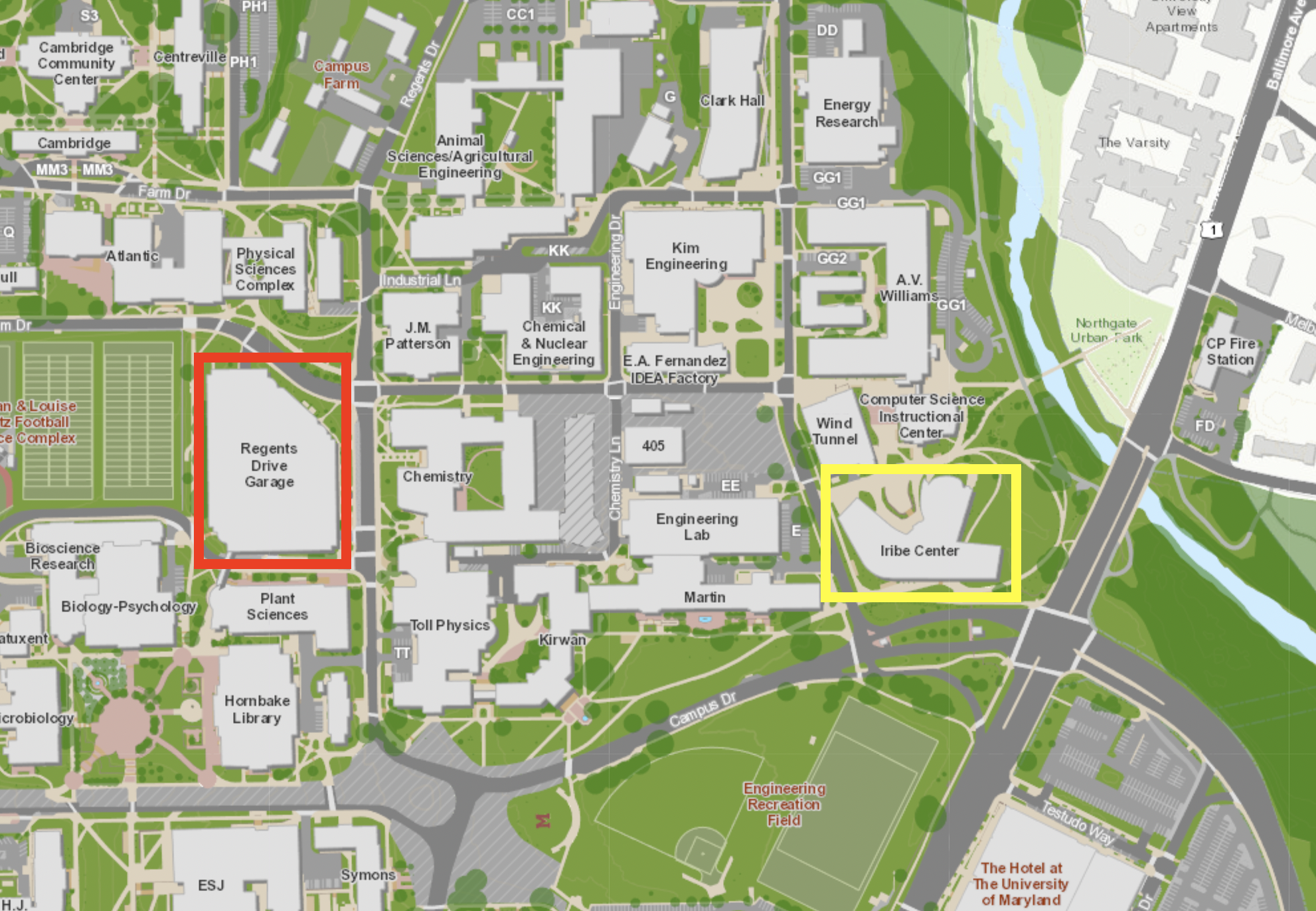 Regents Drive Garage is a few minutes walk to Iribe (see above) and is located adjacent to the Plant Sciences and Chemistry buildings, near the center of campus. For directions to the Regents Drive Garage from your current location, you may use Google Maps. For online navigation tools or GPS units, please use this address: 200 Regents Drive, College Park, MD 20742
INCLEMENT WEATHER
The Department of Computer Science abides by all University of Maryland, College Park openings and closings. Weather alerts and weather-related schedule updates will be announced on the University of Maryland homepage and the "snow phone line" (301.405.SNOW (7669)), and reported to local radio and television stations.