Richard K. Roberts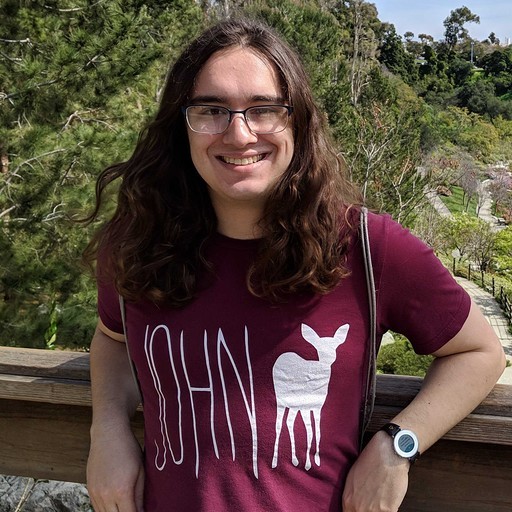 Introduction
I am a first year Ph.D. student studying Computer Science through the Maryland Max Planck Program, at the University of Maryland and the Max Planck Institute for Software Systems. My primary research interest is Computer Security.
I am currently researching several topics including (but not necessarily limited to): establishing security guarentees in the presense of a malicious mobile operating system, improving the efficiency and practicality of certificate revocation on the web, and investigating the behavior of the Linux Random Number Generator under adversarial input.
I am jointly advised by Dave Levin and Peter Druschel.
Contact
Email: ricro (at) cs (dot) umd (dot) edu
Education
University of Pennsylvania, Master's of Science in Engineering (MSE)

Computer & Information Science
Expected Graduation: May 2017



University of Pennsylvania, Bachelor's of Science in Engineering (BSE) Magna cum Laude

Major: Computer Science, Minor: Mathematics
Graduated May 2016
Employment
Synack, Inc.

Vulnerability Detection and Analysis Remote Contractor
August 2016 - Present (Part-Time)
Research into automated detection solutions for new vulnerabilities.
Design efficient, automated UDP port and service probing.
Utliize and maintain open-source vulerability scanners (OpenVAS).



Teaching Assistant for CIS331, Introduction to Networks and Security

CIS331 surveys computer security topics including cryptography, web security, network security, application security, and security policy.
Spring 2015, Spring 2016: Dr. Nadia Heninger



Teaching Assistant (*Head TA) for CIS240, Introduction to Computer Systems

CIS240 traces computing systems from transistors to machine code, assembly, and finally C.
Spring 2014: Dr. Thomas Farmer
Fall 2014, Fall 2015: Dr. Camillo J. Taylor
*Fall 2016: Dr. John Seng
Internships
Synack, Inc.

Vulnerability Detection and Analysis Intern
Summer 2016, Redwood City CA
Responsibilities same as part-time work.



Microsoft Corporation


Palantir Technologies, Inc.

Infrastructure Quality Engineer Intern
Summer 2014, Palo Alto CA
Created a mock dataset generator, and used mocked data for testing performance impacts at scale.



Honors and Awards
CIS Senior Design Third Prize Award: "/dev/!random"
Tyfone IOT Security Challenge Second Place: "ELECT"
Magna cum Laude (Undergraduate Degree)
University of Pennsylvania Dean's List (2013-2014, 2015-2016)