Events
May 24

Ferhan Ture - Searching to Translate and Translating to Search:When Information Retrieval Meets Machine Translation

11:00am

3450 AVW

info

May 27

Adam Bazinet - Applying Computer Science to Phylogenomics Workflows

2:00pm

3118 CBCB

info

Jun 4

Tugrul Ince - Compilation and Binary Editing for Performance andSecurity

11:00am

3450 AVW

info

Sep 7

Undergrad Event - CS Daemon Dash

12:00pm

CSIC Building

Sep 8

Undergrad Event - CS Daemon Dash

12:00pm

CSIC Building

Sep 18

Undergrad Event CS Fall 2013 Career and Internship Fair

5:00pm

Samuel Riggs Alumni Center
Recent accomplishments
In the News
HCIL Presents Its 30th Annual Symposium
May 22-23
CSIC
You may register on-site for the Symposium on May 22-23. Registration begins at 8:15am in the lobby of CSIC on both days.
2013 Maryland Day Highlights
On April 29, the University community hosted over 105,000 visitors for the 15th annual Maryland Day festivities. This slideshow provides a look at some of the interesting activities and exhibits the Department displayed that day.
2012-2013 Graduating PhD Students
The Department has 23 students who will be graduating in the next year or so. Here is a list.
Research Spotlight: Software Engineering
The Software Engineering Group at the University of Maryland has focused in two areas experimentation and quality assurance. The group is a strong believer in empirical study and experimentation. Empirical software engineering involves the scientific use of quantitative and qualitative data to understand and improve the software product, software development process and software management. Our history has been in isolating problems faced by software organizations in developing and analyzing systems, identifying or proposing solutions, and empirically validating if, when and where the solutions are effective.
Company of CS Hall of Fame Alumnus Acquired By Salesforce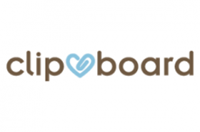 A start-up company run by CS Ph.D. alumnus Gary Flake ('93), Clipboard, is being acquired by Salesforce.com. Clipboard is a platform that gives people ways to privately organize their online lives.
CS Alumnus Receives Rutgers Award
CS alumnus Assoc. Prof. Rajiv Gandhi has been selected to receive the Chancellor's Award for Faculty-Staff Civic Engagement at Rutgers University. He will be honored on April 30.