Alan Luo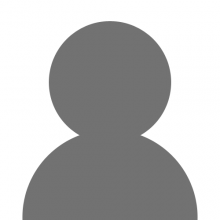 PhD Student
Email:
alanfluo
umd

[.dot.]

edu
Interest Areas:
Biography:
Hello there! I'm a PhD student studying Usable Security and IoT. More specifically, I seek to examine user behaviors and perceptions where they concern "smart" devices and use that knowledge to help educate consumers. I also hope to study adversary behavior and motivations in the field and develop a framework for understanding how attackers think and act.
I have a broad research background in Computer Science, Cognitive Science, Economics, and Neuroscience, and hope to leverage my knowledge towards creating a more secure and informed future for computing. In the past, I have examined the role of ribosomal proteins in embryonic neocortical development, studied ways to create a trustworthy framework for location based online-to-offline commerce platforms, and characterized user behavior using determinstic replay.
I chose UMD for graduate school because its reputation and location are unrivalved in the field of Cybersecurity. The diverse projects pursued by the faculty here in conjunction with its location in the rapidly-expanding capital of cybersecurity that is College Park made UMD a clear choice for my research background and interests.
My plans post-graduation are rather vague, a position in academia would be ideal, but life is unpredictable -- I look forward to discovering what's next!
My hobbies range from the relatively normal (hiking, rafting, video games, reading), to the unconventional - including playing rugby, reading/writing entries for the enigmatic SCP Foundation, and urban exploration.
Please consider supporting your local fire department and EMS squad!