Naman Awasthi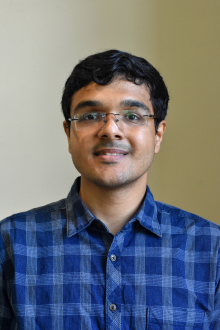 PhD Student
Email:
nawasthi
cs

[.dot.]

umd

[.dot.]

edu
Google Scholar:
Biography:
Naman Awasthi is a diligent Ph.D. student in Computer Science who is deeply passionate about tackling research challenges, particularly in the realms of Bias and Fairness in models, Mobility modeling, Time series analysis and deep learning. They bring a strong work ethic and dedication to their academic pursuits.
Education
 Currently pursuing a Ph.D. in Computer Science, Naman has demonstrated outstanding academic dedication and research potential. Their journey includes notable recognition, such as the Dean's Fellowship for their academic achievements.
Current Research
At the University of Maryland, Naman is an active part of the Urban Computing lab. He is actively engaged in research projects that demonstrate their commitment to solving real-world urban problems. Notably, they are leading the development of the BALTO toolkit, an initiative aimed at improving public transportation access in Baltimore. Naman has also been instrumental in creating practical, privacy-conscious infrastructure, including Android and web application, to collect and analyze GPS-tracked quality of service data from a diverse group of participants. The project aims to provide valuable insights to transportation authorities and community organizations.
In addition to their work on BALTO, Naman conducts research in the areas of understanding location privacy perception of US citizens. Their research can aid in understanding the privacy boundaries of US citizens with respect to location data. They are also working on understanding and removing biases in Time series models of COVID-19 case prediction. They employ advanced deep learning techniques to address these pressing issues.
Publications
Google Scholar 
Professional Experience
While primarily focused on their Ph.D. studies and research, Naman has gained practical experience through internships at Meta (formerly Facebook), and Bind Benefits Inc. They have consistently demonstrated their ability to apply advanced data analysis techniques to real-world problems.
Key Skillsets
Naman possesses a diverse skillset that includes Python, PyTorch, TensorFlow, deep learning, natural language processing, localization, detection, segmentation, pattern recognition, and Graph Neural Networks. They are also proficient in cloud computing, particularly AWS, as well as strong knowledge of SQL, NoSQL, Kotlin, and Java.
As a dedicated Ph.D. student, Naman exemplifies the qualities of a diligent researcher who actively seeks to solve complex problems and contribute to the field of computer science through their work on practical and impactful research projects.