UMD Department of Computer Science Honors its Top Teachers for 2022-23
Jose Calderon, Jason Cavanaugh, Jason Devers, Julio Poveda, Aditya Parvate Patil, and David Van Horn received teaching awards in four categories
The University of Maryland's Department of Computer Science honored six individuals with its excellence in teaching awards for 2022-23:
Jose Calderon, lecturer

Jason Cavanaugh, undergraduate

Jason Devers, STIC facilitator

Julio Poveda, graduate

Aditya

Parvate

Patil, undergraduate

David Van Horn, associate professor
The Department of Computer Science honors exceptional professors, instructors, STIC facilitators, and teaching assistants each year for their brilliance, commitment, and dedication to teaching and learning. The winners are selected through a rigorous selection process by students in the department. The call for nominations usually is shared mid-late spring, and the selection process typically happens at the end of the school year.
"We are deeply grateful for the outstanding work that these award winners are contributing to the educational mission of our department. They are an inspiration for thousands of students in our programs and role models for all of us with their commitment to innovation and excellence in teaching," said Department Chair Matthias Zwicker, who holds the Elizabeth Iribe Chair for Innovation and the Phillip H. and Catherine C. Horvitz Professorship.
Read on to learn more about this year's winners.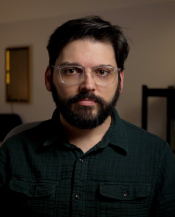 Jose M Calderon, Lecturer, Nominated for CMSC 430 and CMSC 433
"Like anyone, I am always a bit chuffed when I get recognized for the work that I do. That said, I am but the face of an operation with many members. My TAs and fellow faculty all play a large role in making sure that my courses run smoothly. Some semesters it all works swimmingly, but it would be disingenuous to claim all the credit. I'm very thankful and appreciative for my colleagues, without whom there are no courses."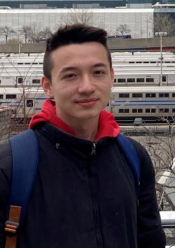 Jason Cavanaugh, Undergraduate TA, Nominated for CMSC 131
"I am grateful for the award and for opportunity to have worked with so many great students in 131. As someone who didn't have any background in computer science when starting at UMD, I am proud to have been able to share my knowledge of to those starting at a similar position to me. I want to thank the department for allowing undergraduate TAs to be so involved in the program. And I want to thank my discussion students for a great semester."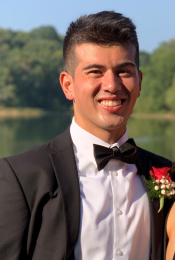 Jason Robert Devers, STIC Facilitator, Nominated for CMSC 389O
"I am beyond honored to be given this award by the CS department. I've loved teaching this course throughout the year and helping to prepare students for their careers and future endeavors. It has been an amazing experience to see students build confidence and skills to feel industry ready and I can't wait to see what they do next! The UMD CS department has provided a very supportive and collaborative ecosystem, allowing me to grow as a student, educator, and computer scientist. I am tremendously grateful to the CS department for allowing students like myself to create and teach their own courses and truly feel a part of the UMD CS family. "
Julio Poveda, Graduate TA, Nominated for CMSC 414
"I am grateful for having the opportunity to be part of the CS department and to support students' learning process. I am also very thankful to Dr. Marsh for allowing me to be the TA for CMSC 414 and his support to make the class an enriching space for both students and TAs. It is very rewarding to see how students master concepts as the semester progresses. Finally, I am grateful to my TA peers who I have learned a lot from."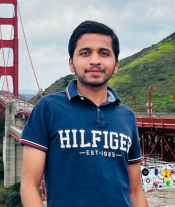 Aditya Parvate Patil, Undergraduate TA, Nominated for CMSC 320
"I am incredibly honored and grateful to be the recipient of this award. Working alongside the CS department, particularly with Professor Morawski as a TA for CMSC 320, has been an absolute joy. I sincerely appreciate the opportunity to make meaningful contributions to the department and the invaluable experiences I have gained throughout this journey. Thank you once again for this esteemed award."
David Van Horn, Associate Professor, Nominated for CMSC 430
"I feel very lucky to teach at Maryland. Every day, I get to interact with an overwhelming number of really amazing students. They are a constant source of inspiration and awe for me. While I'm flattered to receive this award, each undergraduate course I teach is a large team effort and the success should be credited to the incredible TAs, faculty colleagues, and staff I've had the privilege to work with."
With more than 3,000 undergraduates and approximetly 430 postgraduate students, UMD has one of the largest computer science programs in the nation. Outstanding teachers are critical to the department's student-centered instruction approach and maintaining its top-10 ranking among U.S. public undergraduate and graduate programs.
—Story by Samuel Malede Zewdu, CS Communications
The Department welcomes comments, suggestions and corrections.  Send email to editor [-at-] cs [dot] umd [dot] edu.