Raymond Miller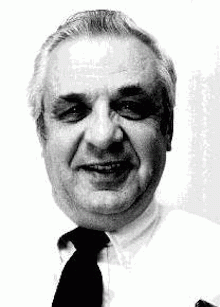 Professor Emeritus
Email:
miller

[at]

cs.umd.edu
Education:
Ph.D., University of Illinois, 1957
Research Areas:
Interest Areas:
communication protocols, networks, distributed systems, parallel computation, theory
Honors and Awards
Year
Type
Org.
Name

2003

Fellow
CSAB
CSAB
In recognition of his outstanding professional volunteer contributions to computing sciences and accreditation.

2002

Award
ACM
ACM Distinguished Service
For strengthening and nurturing computer science as a profession and as a discipline. Throughout his career, departments, journal boards, technical committees, accreditation processes, curriculum revision initiatives, conferences, workshops, and numerous

2000

Award
IEEE
IEEE Third Millenium Medal


1997

Fellow
ACM
ACM Fellow
For research contributions to the theory of parallel computation and for his distinguished service to the Computer Science community as an educator and leader.

1996

Award
IEEE
IEEE Computer Society, Society of Golden Core, Charter Member


1990

Fellow
AAAS
AAAS Fellow


1970

Fellow
IEEE
IEEE Fellow
The advancement of the theoretical understanding of computation through work in switching theory and theoretical models.